"I want Kevin Kiernan to have his temple restored to him. I want Melva Truchanas to know that every photograph she has donated to fund-raising drives in her long years as Olegas's widow, and every tear that has pinged out of her formidable eyeballs, has been worth it. I want Brenda Hean to look down from the Heaven she believed in and sigh. Is it wrong that I am more passionate about these things than I am about the geomorphological coherence of a tract of World Heritage wilderness? Are human reasons, human emotions a sufficient basis on which to ask to have our lake returned to us? Weren't human desires (see above: I want, I want, I want) the root of all our problems in the first place? In this perilous phase of the Anthropocene, is human sentiment an unaffordable luxury? Can we afford, right now, to dream?"
The campaign to restore Lake Pedder, drowned in 1972 as part of a hydro-electric power scheme, is supported by many people born too late to have seen the lake with their own eyes. It's been through the photographs, paintings and stories of the original Pedder campaigners that many have fallen in love with the hidden 'jewel of the south west'. Written in the lead-up to the 50th anniversary of the drowning of the lake, and as the United Nations Decade on Ecosystem Restoration began, this essay asks if this is the moment to reverse the damage? Or if the loss of this fight, in the face of so many other environmental challenges, is one that we must learn to accept.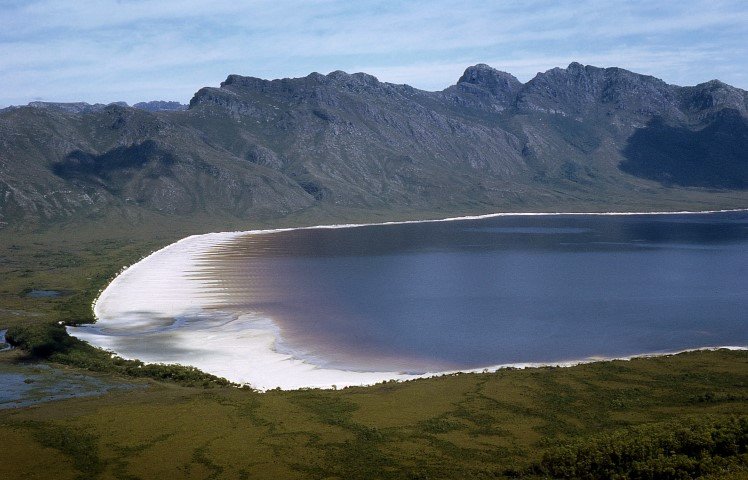 'The Tale of Lake Pedder' appears in the Tasmanian Land Conservancy's superb anthology, Breathing Space, alongside the work of such wonderful Tasmanian writers as Pete Hay, Adrienne Eberhard, James Boyce, James Dryburgh, Keely Jobe, Zowie Douglas-Kinghorn, Erin Hortle and Robbie Arnott. Curated by editors Jane Rawson and Ben Walter, Breathing Space celebrates the 20th anniversary of the TLC and presents a range of perspectives on this moment in the history of Tasmania's natural places.