'And as the waves take her apart, piece by piece, she watches the message of the lighthouse spelling itself out on the surface of the water. Its message is composed in the alphabet of light and dark. Flash, eclipse, flash, eclipse. If we see only the light, we are blinded; only the dark and we will never find our way.'
A tiny coin found inside a Cloudy Bay oyster, a postcard of a white-haired child leaning against a beached dinghy and a coconut peeled and carved once upon a time on the Batavian coast. These trinkets, found in a sea chest, and the fragmented memories of her grandfather's tall tales are all Essie Lewis has left of her family history.
After her grandfather's death, Essie returns to Bruny Island, Tasmania and to the lighthouse where her great-great-grandfather kept watch for nearly 40 years. Beneath the lighthouse, she begins to write the stories of her ancestors. But the island is also home to Pete Shelverton, a sculptor who hunts feral cats to make his own peace with the past. And as Essie writes, she finds that Pete is a part of the history she can never escape.
'Absorbing, subtle, impressive writing.'
'Wood's writing is sinewy, physical and elemental.'
'Wood's achievement in her sustained evocation of the bleak Bruny Island landscape and the surrounding seascape is tremendously potent and effective.'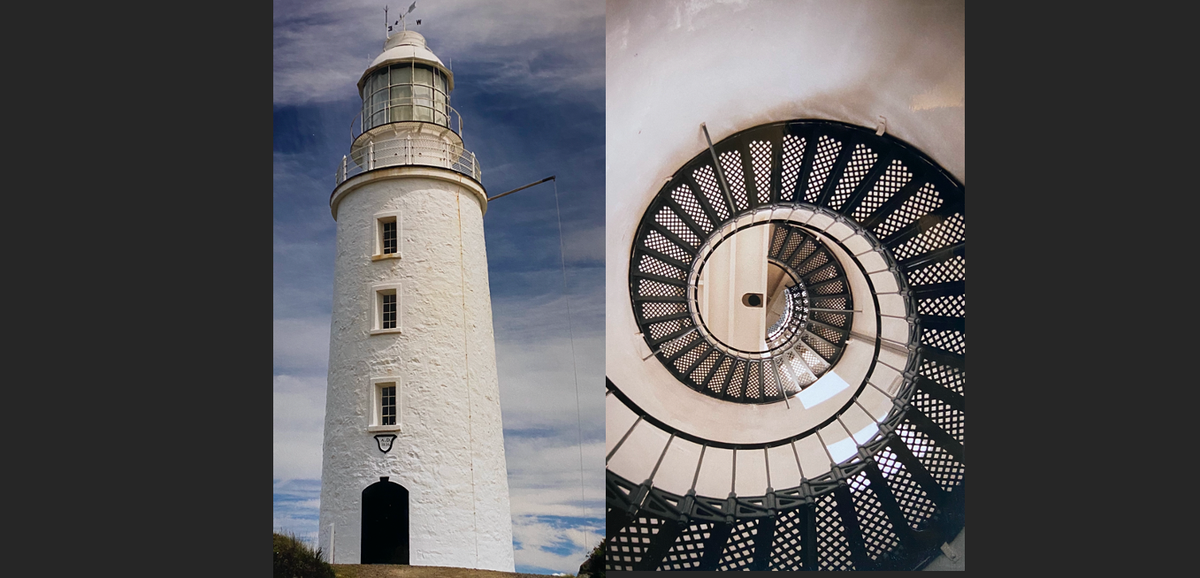 During the writing of The Alphabet of Light and Dark, Danielle spent six weeks living at Cape Bruny in Tasmania's windswept south, where the novel is set.
She has a family connection to the place: her great-great-grandfather, Captain William Hawkins, was the Head Keeper at the lighthouse for thirty-seven years, making him the longest-serving head keeper in Australian maritime history. The memoir of his life at sea, 'Reminiscences of an Old Shellback' was an inspiring starting point for Danielle's research.