'The author has that special quality which just jumps off the page. The voice is strong and the sense of place so powerful.'
Recent work

'All Kinds of Fur' (South of the Sun)

When asked to contribute to a new anthology of Australian fairy tales, Danielle turned out 'All Kinds of Fur', a particularly nasty little story based on the Grimm brothers' tale of the same name. The only story in the collection to warrant a trigger warning, 'All Kinds of Fur' references the famous thylacine jawbone pincushion held by the Tasmanian Museum and Art Gallery and is published alongside a beautiful illustration by Sarah Hart.
Books
Other works
'relinquish' (Hecate 45.1&2)

Danielle's prose poem, 'Relinquish', for mothers and daughters, was published in the feminist literary journal, Hecate.

'Apple Suite' (Island magazine, 161)

Inspired by the photographic collection housed in the supper room of the Glen Huon Hall, 'Apple Suite' is series of monologues telling stories from a once-prosperous fruit-growing district.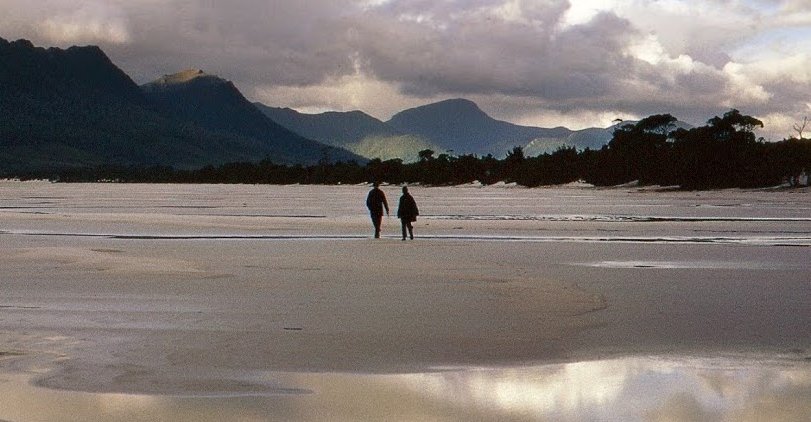 Work-in-progress
In the winter of 1972, Lake Pedder drowned. A jewel of Tasmania's southwest wilderness, the lake – along with its iconic pink sand beach – was inundated as part of a hydro-electric scheme. The fight to save the lake attracted worldwide attention and gave rise to the first green political party in the world. Danielle's current project, 'Pink Sand', is a novel-in-progress exploring the human history of Lake Pedder – a place that lives on in the hearts and minds of those who were fortunate enough to see it, and those who can only imagine its beauty. (Picture credit: Don Weston)